Stories from companies
The Rabobank & the Rabo Foundation
Indonesia
The concessional lending provided by the Rabo Foundation enabled Solok Radjo, a 'koperasi' (cooperative) of 100 coffee farmers secure working capital and technical assistance to reinvent itself.
With help from Rabo Foundation, Solok Radjo can now offer its members higher prices for their coffee beans, technical assistance on sustainable coffee cultivation to increase yield and quality, access to high-quality seedlings, and facilities for drying and grinding beans onsite.
The Rabo Foundation also helped Solok Radjo reach buyers that paid higher prices for sustainable premium coffee beans, which in turn increased the income of member farmers. The Rabo Foundation also helped Solak Radjo integrate agroforestry into coffee plantations which subsequently helped them participate in carbon offset projects.
The bonus: with training from the Rabo Foundation, Solok Radjo improved bookkeeping and financial reporting practices which now makes them a more attractive client to other lenders.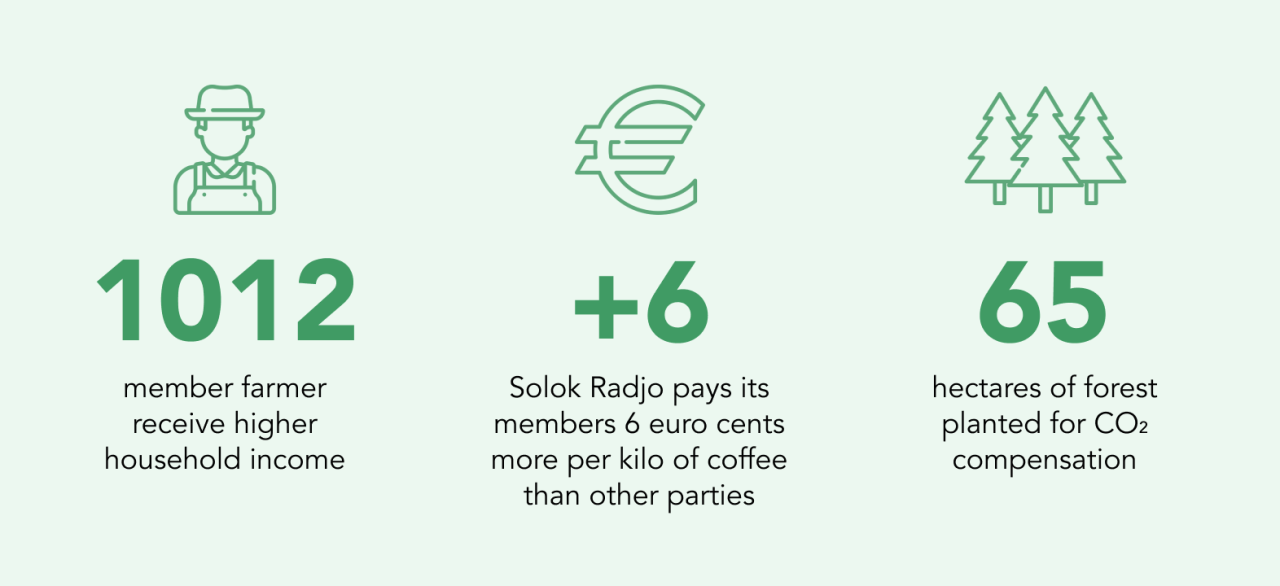 Join the Zero Hunger Private Sector Pledge and be a part of the global movement to end hunger.